Venue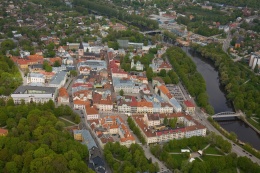 View to the Tartu City Centre from air
Photo: Jaak Nilson / SA Tartumaa Turism
The conference will be held in Tartu, the second largest city in the country and considered to be the capital of southern Estonia. Tartu is also the Estonian city with the largest student population.
Tartu is often considered as the intellectual centre of the country, especially since it is home to the nation's oldest and highest-ranked university, the University of Tartu.
Tartu is the centre of southern Estonia and lies on the Emajõgi ("Mother of rivers"). The first documented records of Tartu date from 1030.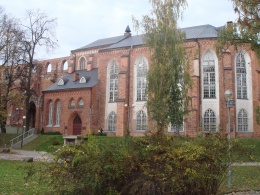 University of Tartu History Museum
Photo: Pavel Tchunaev
The conference icebreaker will be held at the University of Tartu History Museum.
The museum is located on Toome Hill and occupies the former university library built in the choir of the ruins of a former Dome Cathedral. The Dome Cathedral of Tartu is one of the earliest and most spectacular specimens of Gothic brick architecture in the Baltic countries. Construction of the cathedral started in the 13th century and lasted with intervals until the beginning of the 16th century. As a result of the iconoclasm that accompanied the Reformation, and compounded by the impact of the Livonian War, the noble Dome Cathedral fell eventually into ruins. When the University of Tartu was reopened in 1802, the choir of the church was rebuilt in 1804 - 1806 to accommodate the university's library.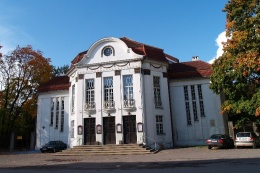 Small House of the Vanemuine Theatre
Photo: Ivo Kruusamägi
The opening of the conference and the first plenary session will be held in the art nouveau Small House of the Vanemuine Theatre.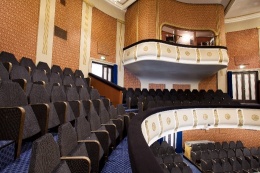 Interior view of the hall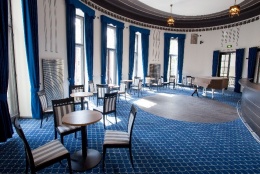 Walking area
Theatre was built from 1914 to 1918 (architect A. Eichhorn).The original interior design of the hall with its balcony and boxes has been preserved until today.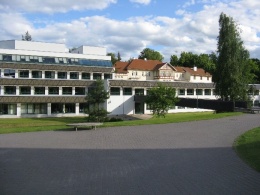 Afternoon session on the first conference day and the sessions of the following conference days will be held on the Estonian University of Life Sciences campus.
The campus of is valued for its green environment with parks.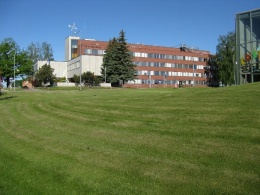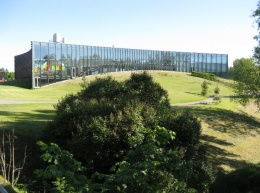 Ortophoto, Estonian Land Board
Sketch of a route from the Town-Hall Square to the University of Life Sciences campus. (The route can be followed with Google streetview.) The distance is 2 km. and makes for a beautiful walk; buses are available for those who do not enjoy walking or in the case of inclement weather.